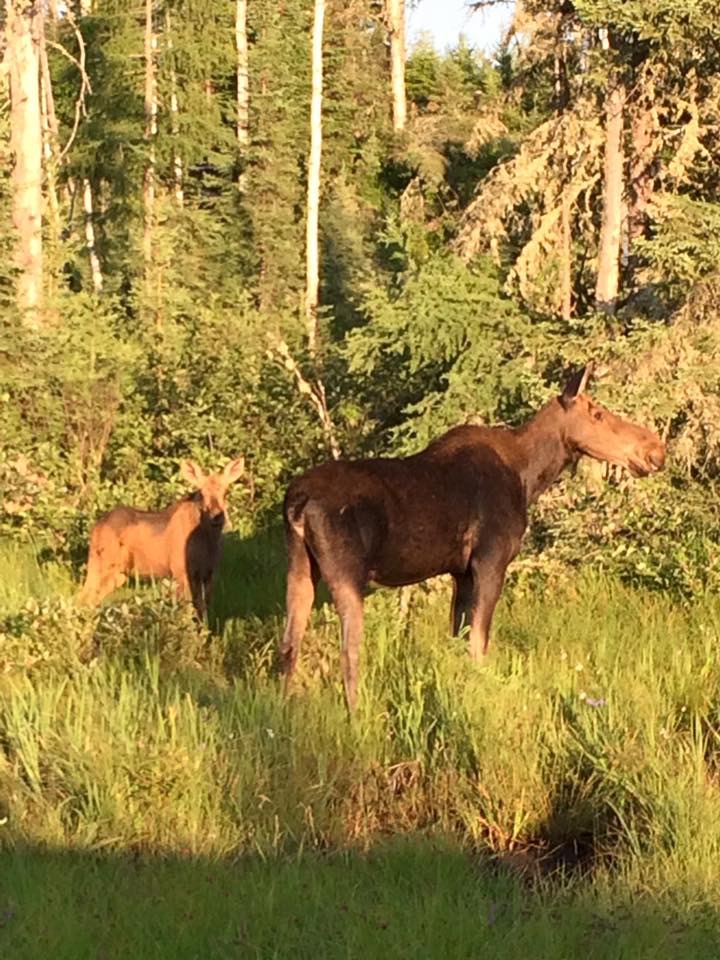 You are visiting Henderson's Outposts for a fishing excursion, ensuring you are packed with the essential gear, is an important component to a successful adventure. It's good to always have your Life Jacket (Mandatory), reliable rain gear, sun block, bug repellent and don't forget your camera.
One of the main factors that has to be considered while you plan and pack for your trip is the weight of your clothes/food/beverages/gear you are bringing with you as it is a fly-in trip and there is only so much room on the plane.
Maximum weight for the aircraft is 1240 lbs including body weight and cargo. Baggage limit is 125 lbs per person. Extra fees will apply if the aircraft needs to do an extra trip for cargo.
For fishing, it is always good to have a couple rods and a good variety of lures depending on what you are going for.
Walleye like to bite on bright colored jig heads topped with minnows, worms or rubber tails. Rapalas are great for the larger fish. Trolling, drifting, jigging or casting can all work, depends on the day.
The fishing season at Henderson's Outposts Ltd. opens the third Saturday in May each year. Post-spawn Pike and Walleye are primarily in shallow water, back bays, rivers/creeks where there are current. Live bait rigs are best at this time of the year and must be fished slowly. As the water warms, trolling a minnow imitating (e.g. Rapala) is also a good way to cover water and locate fish
For Northern Pike, you can pretty much cast anything all depends on what will make them strike. These large fish can weight in excess of 20 pounds and over 46 inches long. Spoons, buck tails and top water crank baits are the top picks.
WHAT YOU NEED TO BRING:
Fishing License (Mandatory)
Life Jacket (Mandatory)
Groceries
Sleeping Bag
Personal care products
Flashlight
Bug repellent
Sun Block
Rain Suit
Hiking boots
Backpack
A bottle for drinking water
Camera
Fish Rod & Reels
Well equipped tackle box
Clothing & Personal Items
Clothing for all types of weather (cool, warm, hot & damp weather)
Slippers
Coolers & Ice
Live Bait
You don't need to bring:
Pillows, towels, wash cloths, dish soap, dish clothes, dish towels, scrub pads, toilet paper and heavy duty garbage bags. We also have fresh spring fed water from a hand pump located outside the cabin. The water has been tested and is safe to drink.
We also supply your favorite music via SiriusXm radio or listen to your own music on your mobile phone. Just connect your mobile phone to the Bluetooth on the surround sound bar. You can enjoy to sound of music during your stay!
Please note that everything you bring in with you must came back out with you. We would appreciate you didn't leave anything behind in the cabin when you leave.
---
GEAR WEIGHT / SIZE LIMITS FOR THE AIRCRAFT
Weight limits: overweight and/or bulking-out fees.
Aircraft Weight Allowance:
1240 lbs (562 kg) includes body weight and personal gear: This includes food, clothing, fishing tackle, beverages, ice, etc….
Smaller boxes, duffels bags, coolers will fit where larger containers might require an extra flight even when not overweight!
Duffels bags, coolers and boxes must not exceed 32" in length x 20" in width/height. Rods not longer than 72" and removed from large carrying tubes prior to your flight.
Cans only, NO bottled beer: A case (24) of can beer/pop weighs 22 lbs.
A party of one, two, four or eight etc. must adhere to the same per person gear weight limits. If you are overweight and/or bulk out, an extra flight is required.
Overweight = $1.40 per pound. If extra flight re: overweight or bulking out = $720.00 Taxes included
""NO EXCEPTION""
UNLESS DIRECTED TO DO SO…PLEASE DO NOT PLACE YOUR GEAR ON THE DOCK UNTIL IT IS WEIGHED-IN BY THE PILOT AND/OR STAFF MEMBER.
HOW TO GO TO CANADIAN AIRVENTURES FLOATPLANE BASE:
The floatplane base is at the back of the Service Ontario/MNR building at 190 Cherry Street. Once you have entered Chapleau from HWY 129, continue on Monk St. past the railway station and the information center. Drive onto the overpass. Turn left at the bottom of the overpass onto Pine St., then left on Grey St. Now, right onto Cherry St. until you see the floatplane base.
We are expecting you, so please be patient if the aircraft is not at the base.
Remain clear of the dock until the aircraft has made a complete stop and is tied down!
THANK YOU!!